Welcome your visitors with Core Touch Panels
Welcome your visitors with crystal clear sound and two way video calls whether you are at home or not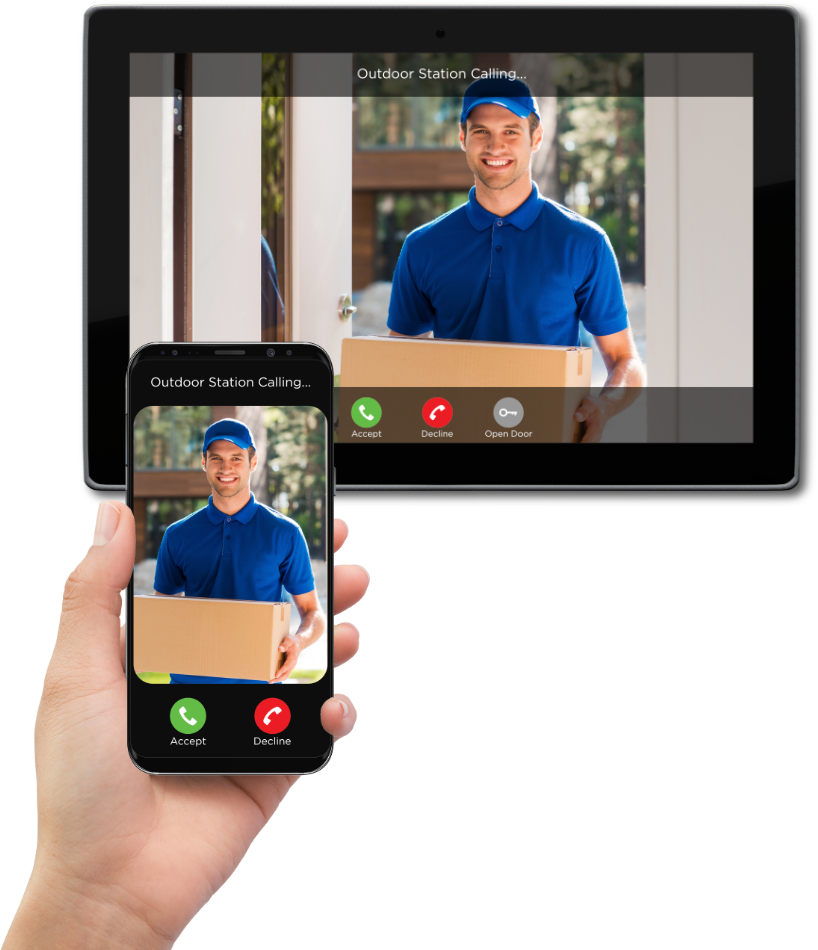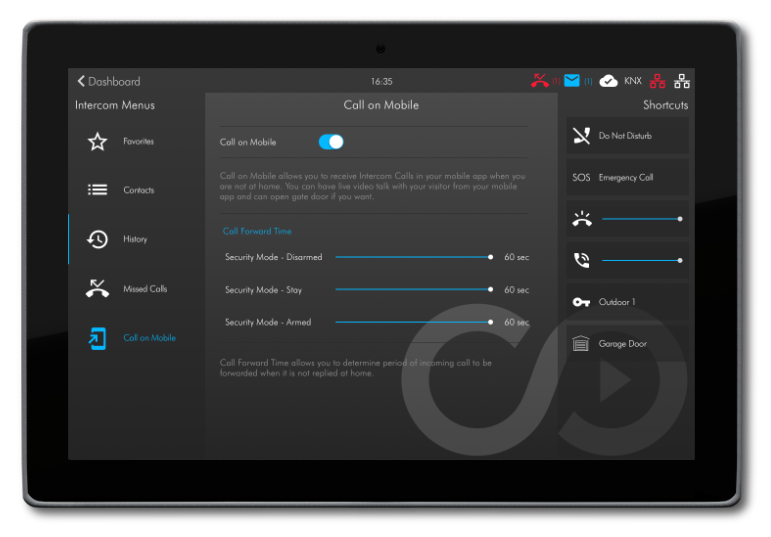 Indoor Panel Powered by SIP Technology
Core Touch Panels are perfect intercom indoor panels for single-family homes, villas, residences or office towers.
Using IP Technology and SIP Protocol provides robust communication, high resolution video calls and compatibility with most common Intercom door stations around the world.
Robust Intercom Communication with Dual Network Interfaces
Core Touch Panels have dual network connection which provides separating home and building network in large building projects. In this way building network is reserved for intercom communication thus providing robust connection for multiple intercom calls at the same time.
Intercom Call On Mobile
Always at home, wherever you are
With Core Mobile App, don't miss your visitors or packages any more. Respond to visitors at your door immediately via Core Mobile App, whether you are at home or on the other side of the world.
Visitor will initiate call request
via SIP intercom door phone.
*Please check Call on Mobile compatible SIP
door phones.
Touch panel will receive the
intercom call and expect to be
responded in a specified time
at home.
You receive a video call to your
mobile app after incoming call
is not responded at your home
in a specified time period.